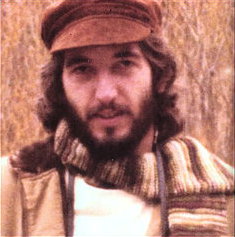 Steven Rosebaugh has been a Certified and Registered Hypnotherapist for almost 30 years. His completed studies at the university level were in Philosophy, and then in Business Administration.
Continuous Philosophy, Metaphysical Teachings and Studies prevail as the cornerstone of his approach to daily living. These teachings combined with his work in engaging in Automatic Writing, in the Channeling of Spirit Guides and the teachings thereof brought forth in him a spiritual awareness that remains always evolving, exciting, joyful and ever moving forward.
In his continuous searching for answers on how one can always continue to let the SOUL and SPIRIT soar and blossom to even higher vistas, he has enjoyed for many years traveling the world. He has investigated different cultures, spiritual practices and the interesting historical places and meanings thereof presented in each country or region visited.
He appreciates and always is searching to allow various talents to further express themselves and thus far painting, drawing and stained glass do satisfy that yearning. He refers to himself as just an "Everyday Artist", always just "peeling the onion" further for another peek into the vastness of his soul and allowing ever more of himself into the present moment. The continuous re-invention of oneself is sometimes inevitable to accomplish these goals.
His life experiences and the lessons learned from each experience throughout his life combined with his studies and intent on always searching for the real benefits of "BEING IN THE MOMENT" makes him just want to share himself with others at this moment. A moment we can all share.